Covington County, AL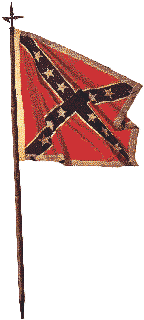 LIST OF MAIMED SOLDIERS AND WIDOWS
ANNUAL REPORT, AUDITOR'S OFFICE MONTGOMERY, AL.


SEPT. 30TH, 1890
The Annual report was found in the Alabama Documents Collection of the Library of the
Univ. Of Alabama.
To His Excellency, Thos. SEAY, Governor,
List of Maimed Soldiers and Widows of Confederate Soldiers to whom Warrants
were issued under Act approved February 28th, 1889, for their relief.
Covington County
Phereby Adkins
E. P. Barnes
Nancy E. Bedgood
S.W. Bryant
W. B. Boyett
P.A. Burdick
Alfred Burkett
J.P. Castleberry
Margaret Chesser
Delila Dauphin
M.A. Dauphin
S. A. Dauphin
Reubin Diamond
Hardy Ann Dickson
S. J. Driggers
Jane Durell
Sarah Ficklin
F. M. Frazier
L. P. Garner
M.A. Grimes
C. Harper
S.C. Harrelson
Mary Ann Helms
Martha Hicks
L. P. Hogg
L. D. Houston
W.F. Hudson
K. A. Hutchinson
Martha M. Jackson
Annie King
Mary Kirkland
R. W. Lee
Epsey Loundsberry
W. J. Moseley
E.G. Mancell
Mariah J. Owens
G. W. Patterson
F. M. Powell
H. H. Roberts
H. H. Rowell
A. Smith
E. Sims
Mahaleth Sims
L. M. Stanley
Mary Sweat
E. M. Taylor
Avey P. Tipton
Mary Tuberville
Eliza Turner
Charity Williams
W. S. Williams
T. B. Williams
George M. Williams
James Williams
S.E. Wilson
Louisa Wyatt