November 16, 1953 – October 31, 2019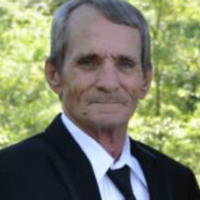 Mr. Carnley was a native of Century, FL, and a life-time member of the Flomaton community where he worked for Bud's Air Conditioning and Refrigeration. He was a veteran of the United States Navy. He enjoyed spending time with family and with his granddaughter riding his golf cart, being outside hunting and fishing, playing with his dogs, Aubie and Bocephus, and watching Auburn football and basketball. He always watched the races on Sunday with his family and had a Dr. Pepper in his hand eating peanut butter crackers. Mr. Carnley was of the Baptist faith and was preceded in death by his parents, L. J. and Helen Floyd Carnley; son Frankie 'Trucker' Carnley, Jr.; brother, Jackie F. Carnley, and sister Gloria C. Johnson.
He is survived by his wife, Kay Lambeth Carnley of Flomaton, AL; son, Dustin (Kasey) Carnley of Flomaton, AL; brother, Rickey (Marie) Carnley of McDavid, FL; sisters, Jo Ann Carnley of Flomaton, AL, Joyce Carnley of Century, FL, Joan (Earl) DeWise of Flomaton, AL; granddaughter, Jordyn Harper Carnley; several nieces and nephews.
Visitation will be held on Tuesday, November 5, 2019 at Flomaton Funeral Home Chapel from 1 until a 2 P.M. service time with Rev. Tim Floyd officiating.
Interment will be in Boutwell Lambeth Cemetery, Flomaton, AL.
Pallbearers will be Shawn Emmons, Jason Carnley, Jackie Carnley, Kevin Carnley, Corey Johnson, and Chris Thomas.
Honorary pallbearers will be Brandon Sharpless, Nick Linam and Joshua Lambeth.
Flomaton Funeral Home Directing.